The Context
PetakSys was approached by a client in the wealth management industry who needed help developing a custom application, for client reporting. The client wanted a system that could efficiently gather data from sources and generate reports automatically.
The Challenge
The task at hand was complex. We needed to collect data not just from internal sources but also from external ones, each requiring unique analysis and presentation. Since each client had unique requirements, we had to incorporate specific features and calculations into each report before it could be generated.
The Client's Previous Approach
Before teaming up with PetakSys, the client relied on an Excel-based system for their reporting needs. However this manual process was time consuming and resource intensive, it also had limitations in terms of scalability. Moreover, human errors led to incorrect reports. Given these challenges, a fresh perspective was urgently needed.
The PetakSys Solution
Our goal was to develop an application that would replace Excel in the client's reporting system while automating data management wherever possible. In order to achieve this objective we took the following steps:
Analysis: We began the project by comprehensively gathering our client's requirements. Based on this analysis phase, we have crafted wireframe mockups and created the functional design of the system.
Automated Data Extraction: Our team has developed a system that can extract data from Intelliflo Office using their API. The extraction process could be monitored through the user interface of the system. The data can be securely stored in a cloud-based database making it easily accessible and manageable.
Client Reporting System: Our main focus was to create an automated system that generates reports following industry standards. Additionally, we have built a customized application for data enrichment incorporating valuation and performance information. This automation has significantly reduced data entry, improved data verification and enabled accurate calculations in reports.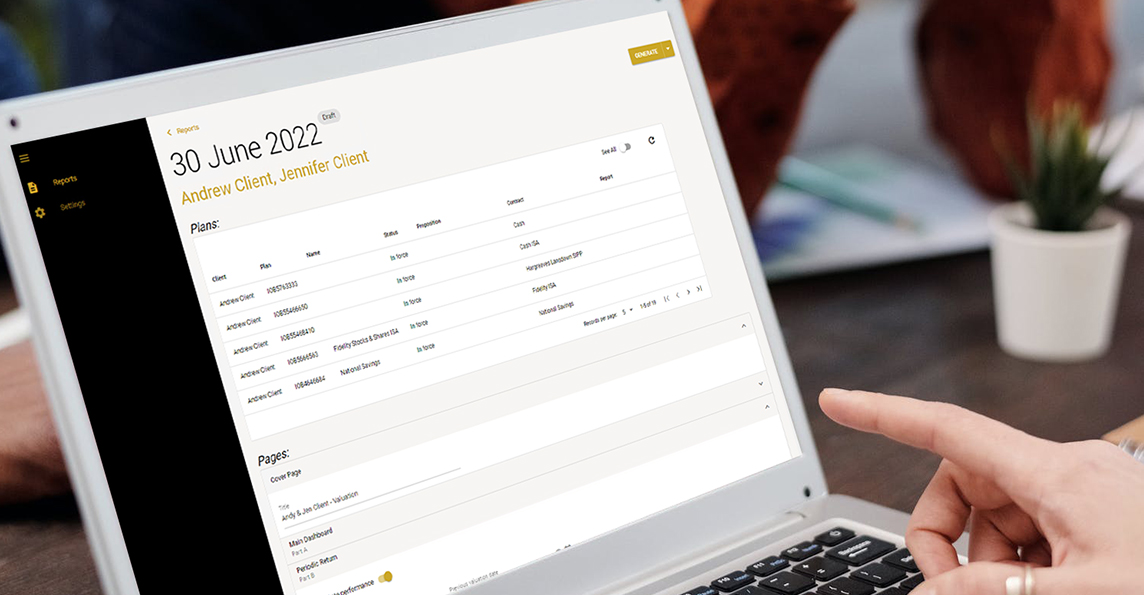 Results and Benefits
The implementation of PetakSys application has yielded results and numerous benefits for our wealth management client;
Improved Report Accuracy: The automated system ensures precision in reports adhering to parameters such, as performance formulas and asset breakdowns. This consistency simplifies report comparisons. Empowers decision making based on data.
Time and Resource Savings: Automating the reporting process has saved our client time and resources that can now be allocated towards providing client service and expanding their business.
If you'd like to discover how PetakSys can transform your business' digital infrastructure, contact us today — one of our team will be more than happy to speak with you.